Devil Tracker Adventure and Unzoo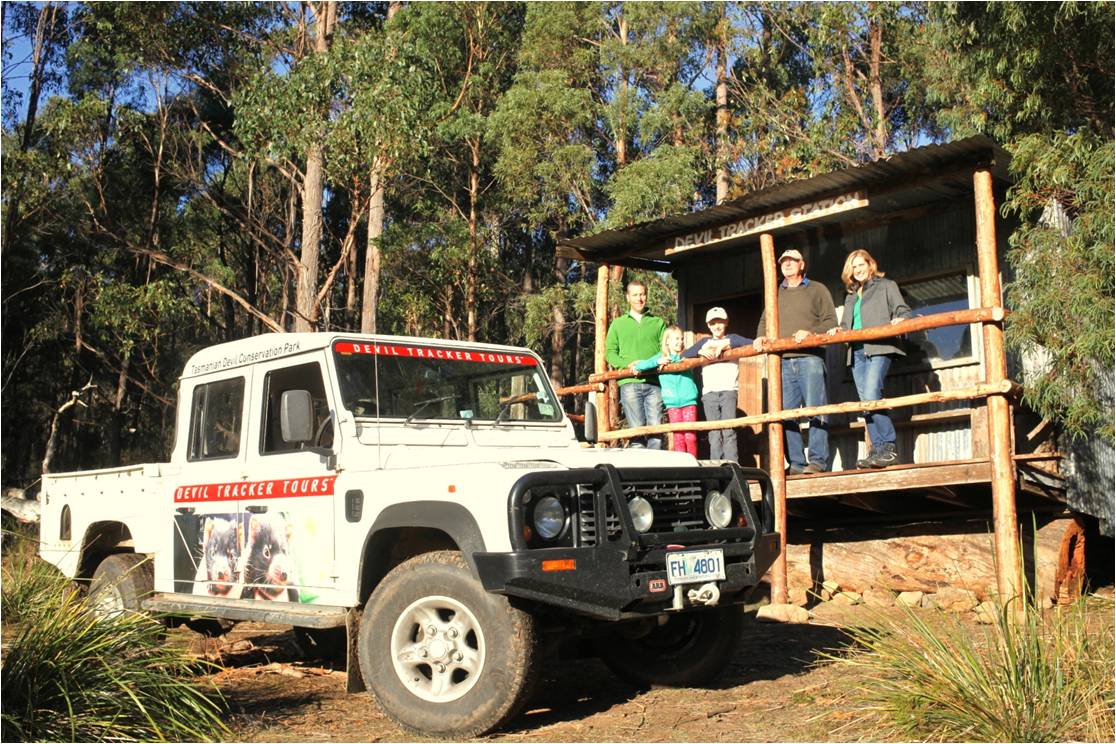 Duración: 3 Horas (aproximadamente)
Ubicación: Taranna, Tasmania
Código de producto: DTR
Take a once-in-a-lifetime opportunity to go behind the scenes and become part of the vital research effort to help save the last isolated, natural population of healthy Tasmanian devils on the planet.
The Tasmanian Nature Company's Devil Tracker Adventure is a fully-guided four-wheel drive tour through private farmland and native bush to see first hand how Tasmanian devil numbers are being tracked and monitored. Led by our experienced guides, you'll be taken to a wild devil feeding site to help monitor the progress of the local population of healthy wild devils, observe recorded devil activity and record the latest findings from our hi-tech infrared cameras.
During this 1.5 hour experience, your guide will lead you to our Devil Tracker Station, set on the edge of native forest. You'll learn about the healthy Tasmanian devils living in isolation on the Tasman Peninsula and The Tasmanian Nature Company's role in the fight to preserve and protect the species. You'll discover the intimate habitat relationship between natural bush and farmland, how to identify wildlife highways and discover traces of nocturnal wildlife activity. Then, you'll have the opportunity to visit a hidden camera site in the forest and to identify and monitor vital devil activity and health data by downloading the latest images from our cameras and recording the nightly record of devil activity.
This information is important in helping save the critically endangered devils, whose numbers now are fewer than those of blue whales and gorillas. Our Devil Tracker programme is funded solely by visitors as part of our novel T4C (Tourism for Conservation) work.
The Devil Tracker Adventure caters for up to twelve guests and includes entry to the Unzoo.
Tracker departure times from the Unzoo are 11.45 am all year, however we recommend arriving at 10am to visit the Unzoo. Your visit to the Unzoo is not privately guided but does include all our presentations and guided tours as per our timetable.
Important - It is suggested you arrive at least 1 1/2 hours before your Tracker departure to visit the Unzoo and join in on our morning presentations. Please allow at least 3 hours for your total visit.